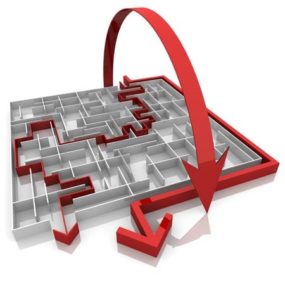 We produce the resolution and closure you need.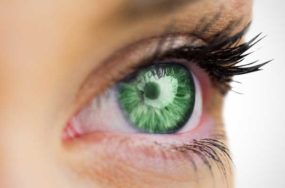 We look at the case through your eyes.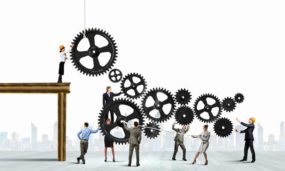 We include you as a key member of the team.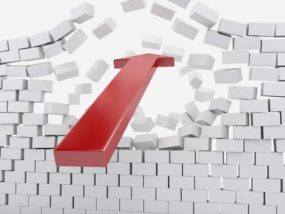 We don't quit until we reach your goals.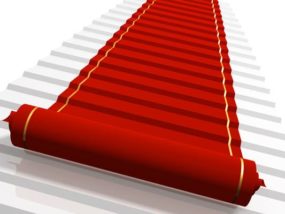 We value you as a person and client.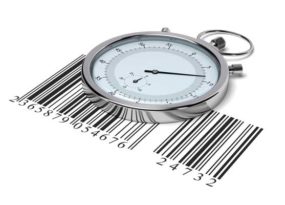 We deliver transparent legal services on time.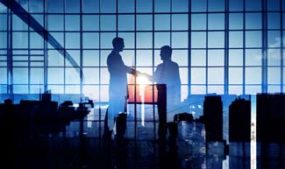 Commitment
As long as it takes, whatever it takes.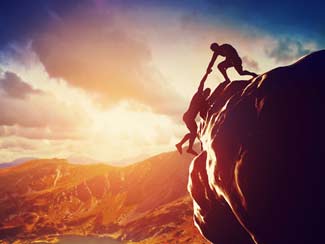 Courage
We assess and confront the obstacles between you and victory.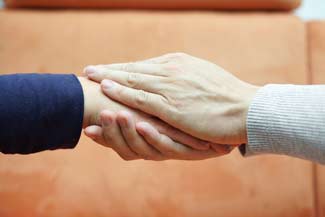 Compassion
You are more than a case.  We are sensitive to the emotional, financial, and spiritual impact of your loss.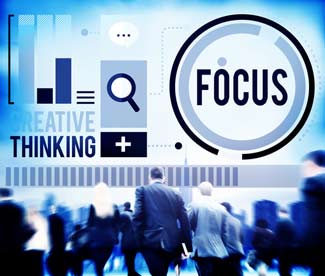 Concentration
We set our aim on reaching a just and efficient result.
Knowledge, Experience, Determination, Empathy, and A Will To Win.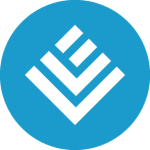 SCHEDULE A CONFIDENTIAL OFFICE OR VIDEO TELECONFERENCE  WITH EMPLOYMENT ATTORNEY FRANK PRAY
949-251-1006
Job Loss is Traumatic, and can leave us wondering "Why?"
Employers who are not transparent or honest in providing answers sometimes hide illegal motives.   You may suspect you're being singled out for a job loss because you had to take medical leave, or were pregnant, or were of a different racial, religious, or ethnic background. Your boss may have been a bully, but abused women more than men.  Maybe you simply refused to go along with unethical or illegal practice.  But you're not sure.  What you feel is a sense of injustice.  Experienced employment attorneys understand the burden of proof, and work with the. circumstances of your case to build a case allowing a judge, arbitrator, or jury to find discrimination or retaliation were more likely than not the reason for your firing.
We spend our best hours at work, and most of us of necessity are on teams or in departments. This confluence of characters and styles can be either a delicious stew or witch's brew.  Our work environment can be a place of deep satisfaction or hell.  I have had clients develop every sort of physical illness, often high blood pressure or anxiety attacks, because of toxic work conditions.   In a difficult labor economy, especially for minorities or older workers, employees often feel compelled to endure abuses they would, if more free, gladly leave behind by quitting.
An employment attorney is not the answer, but he is a tool that you can use to alleviate some of the economic suffering. An employment law attorney can offer the opportunity for dignity and empowerment as you rely on the law to obtain a measure of justice for wrongful termination, demotion, transfer, or harassment.
So Many "Employment Law" Attorneys, So Few Specialists.
If you're reading this, you're likely in search of an employment law attorney.  Why pick Francis Xavier Pray (Frank) as your employment attorney?  There are several thousand out there, at least as advertised.  Here are some reasons you may have just landed your internet search on the right runway:
True focus on one area of practice:  employment law, representing just employees.
An employment law litigator at the helm, since 1977.
A graduate of an A.B.A. accredited law school with a great reputation: University of San Diego School of Law, graduating as a published writer in Law Review.
So many depositions, mediations, court appearances, including trials and arbitrations, that I've lost count. Last employment law arbitration:  victory on behalf of a physician seeking to stop his former employer from using a non-compete to shut down the doctor's new medical practice.
The ability to understand the technical aspects of your industry, and the fine points of your particular position. I enjoy immersing myself in the parlance and practices of different specialties.
I'm a story teller. Now, that may not be the first virtue you would identify for an employment lawyer.  But your story is what will win or lose your employment law case, that and the competency and preparation of your attorney in telling it.
I'm a strong writer, both creative and analytical in skill set. Again, this might not be on your "employment lawyer search" list, but until the trial itself, most of what occurs in the case originates with a writing.  Even in trial, motions and briefs are very important.
I love my employment law practice, and I enjoy the opportunity to use the law to level the field" for employees. Again, why is that important?  First, because it shows when the case is presented.  Second, it's how I've avoided burning out in the often stressful demands of litigation.
The most rewarding moment (other than hearing the verdict for Plaintiff announced by the fore-person of the jury) is hearing the client's satisfaction with the result and the quality of representation at the end of the case. I have numerous testimonials, such as this one from 2015: " Pray was able to coach me thru the law that was applicable to my situation and helped secure an acceptable resolution. He was very thoughtful and kept me informed as time passed as these things can get time consuming and frustrating."
I keep abreast of employment law developments, using the most recent cases and statutes to achieve my clients' goals. I regularly post employment law articles to sites of interest to clients seeking information or counsel.  I usually attend at least 4 "continuing legal education" functions each calendar month, and belong to 4 practice sections of the Orange County Bar Association, or "Inn of Court."
Maybe what distinguishes Employment Law Office of Frank Pray from every other employment attorney out there is that we are fully transparent, involving you in a secure cloud-based collaboration in which we solicit your active involvement in the case. You know what's happening as it's happening, and you see it in a "case management" model that uses discussion and "to do" lists, allows key documents to be viewed as they are created, provides "due dates" for each action step in your case.  You can call us for information if you want, but most of our clients don't feel that's necessary.
Employee rights attorney Frank Pray is a strategic thinker, anticipating defenses, and designing best arguments to reach your individual goal. We take a holistic approach to your case, realizing that your family, your finances, your risk tolerance, and sometimes your health, all are impacted by the decision to push relentlessly toward trial.  Most importantly, we let ourselves experience your frustration, hurt and, yes, the inevitable indignation and anger associated with being treated unfairly at work.  We find listening deeply increases our effectiveness as employment law attorneys.
What keeps me so busy?  It is the complexity and breadth of employment law issues.   Scroll down this landing page to see just some of the areas of employment law that I practice.  I'm fairly confident your present employment law problem falls in one of those "practice areas."
Employment Law Attorney Frank Pray Levels the Field for Employees.
"They can do anything they want, right?  I mean, it's an 'at-will' employment state."
I've heard this statement over the years from prospective clients, and when I do, I take a deep breath.  Behind the statement is the work of corporations with human resource specialists and employment defense attorneys who have used a sort of propaganda:  they drill "at will" into their training and policies, but fail to address the overwhelming number of major exceptions that virtually consume the at-will doctrine.  My job is to protect my clients' employment rights by asserting the exceptions.
The term "wrongful termination" encompasses a constellation of rights ranging from wage laws and working conditions, to anti-discrimination and anti-retaliation laws.  There is considerable overlap of federal and state laws on the same subjects.  State law can and does increase the protections of the federal minimum standards, but state law cannot decrease those basic protections.  The extent and complexity of these "exceptions" are why I stay in business.  California law is markedly favorable to the employee compared to many other states.
Employment Law Attorney Frank Pray Advocates for Your  Whistleblower Protections.
When considering "wrongful termination" questions, keep in mind that for every protection there is usually an anti-retaliation law that prohibits an employer from firing an employee for asserting the protection.  Often, the ability to prove the retaliation is easier than proving the merits of the original complaint.   For example, if you witness behavior you believe to be sexually harassing, and you report it to Human Resources, and a short time later you are inexplicably fired, the proof of retaliation for reporting does not require that you were correct about the harassment, but only that you reasonably believed harassment occurred.  Employees have banded together to push back against retaliation, and organizations have formed to offer support.  See, for example The National Whistleblower Center.
Employment Law Attorney Frank Pray Fights Against Discrimination and Harassment.
Consider too that harassment can take many forms, not all of them as clear as a physical assault or battery.  Exclusion from key meetings and information, adding or removing workload, applying double standards for attendance or deadlines, withdrawing support and increasing criticisms, setting impossible performance expectations, and spreading gossip and defamatory communications are all evidence of harassment.  Sometimes the harassment becomes so severe that no reasonable employee can or would continue his or her employment.  If the employer is on notice of these conditions, and takes no corrective action, the employee may be allowed to quit, and treat the resignation as a "constructive termination."  This phrase means the quitting is the equivalent of an illegal firing.
The key in discrimination cases is to connect the termination, demotion, transfer, cut in pay or benefits, or harassment to your race, national origin, age, gender, ancestry, religion, medical leave use, disability, pregnancy, sexual orientation, gender identity or expression, genetic information, political affiliation, or military and veteran status, marital status or HIV status, or even whether you are victim of domestic violence.   As you see, the list is long, and hopefully you're ready to conclude the 'at will' rule is not what employers want you to believe.
The key in retaliation cases is to meet all the basic elements of proof.  In California, the courts have made that much easier over the years.  For example, "blowing the whistle" can be proven that you made a verbal protest against an employer practice you believed to be illegal.  Here are some important points in the proof of a "whistleblower" case in California:  you may be technically wrong that the employer behavior is illegal.  The relevant question is whether you were reasonable in your belief.  You do not have to have direct evidence that your complaint caused the firing.  Employees seldom do.  The short time between complaint and firing is sufficient evidence of "causation."  You do not even have to make an explicit communication of your resistance to the illegal conduct.  Your passive refusal to cooperate in the conduct is sufficient.  Courts have also held that if you are viewed by the employer as associated with a co-employee whistleblower, and suspects you encouraged the whistleblower, or that you may in the future blow the whistle, and fires you based on that suspicion, you have been wrongfully terminated.
Employment Law in California Covers A Wide Sweep of Protections.
The list of rights that can form the basis for "wrongful termination" is long.  The list includes:
Family and medical leave rights
Pregnancy Disability and Pregnancy Accommodation rights
Military spouse leave
Leave to participate in your child's school or daycare activities
Domestic Violence Leave.
Bone marrow and organ donor leave
Alcohol and drug rehabilitation leave
Non-retaliation for reporting work safety violations
Non-retaliation for reporting discrimination and harassment
Non-retaliation for making a workers' compensation claim
Non-retaliation for pursuing private activities during off-site, off-duty hours
Non-retaliation for disclosing wage earning rates to co-employees
Equal pay: California is likely to have a "beefed up" Equal Pay Act that eases the recovery of equal pay by women, and allows greater freedom for employees to disclose to one another disparities in pay.
Voting leave
Jury Duty
Military leave with right of reinstatement, including National Guard training.
Meal and Rest breaks
Minimum wage and overtime rates
A host of California Labor Code requirements for "working conditions" including paystub information and the use of sitting stools for retail checkout clerks, for example.
The point of this list is that it accords employees a two-prong set of remedies:  the specific statutory protection and a common law protection against wrongful termination because an employee asserts the statutory right.  California agencies offer assistance in pursuing your rights against discrimination [California Civil Rights Department] and wage [Labor Code] violations [CA Dept. of Labor Standards Enforcement (Labor Commissioner)].
Employment Law Accords A Full Measure of Financial and Emotional Remedies, plus Recoupment of Your Attorney Fees and Costs.
"Damages" refers to money compensation for wrongful termination of employment.  The damages include wage loss, emotional injury, punitive damages, and in some cases, the recovery of attorney's fees and litigation costs.  It is usual for wrongful termination verdicts to be between $250,000 and $2,000,000.00.  The reasons are multiple, but some of the reasons include the work life of the employee, and the anticipated partial wage / benefit losses over that time, the trauma of unemployment, including the associated depression and anxiety, especially if unemployment is protracted; the degree of evil behind the termination decision [affecting punitive damages], and the good character and work record of the employee as the employee counters the bogus reasons the employer may raise to justify the termination.
Conclusion
This article presents only an overview of employment law and why Employment Law practitioner Frank Pray can be the right choice for you.  The reason you may require legal counsel is the nuances of the proof required in particular cases.  Wrongful termination law is one of the most fluid and evolving of practices.  Every week, I read a dozen or more cases that further refine, expand, or constrict the scope of legal protections.  That is one reason I enjoy the practice, and have stayed with it for nearly 25 years.  Call me at 949-251-1006 for a confidential review the facts of your particular case.